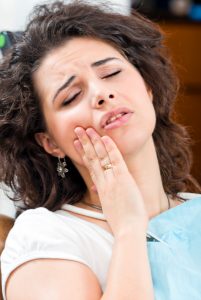 Dental emergencies are scary! It can also be painful, and might feel overwhelming if you're not sure how to handle the situation. D & G Dental, the home of your dentist in Caldwell, wants you to know that we're here for you, and you can rest assured that when you have the right team on your side, everything will be alright. Here we'll share some information on how to handle a dental emergency, so if the time ever comes you can remain calm and understand what to do.
Should I Go To The Hospital?
When you're experiencing a dental emergency, the first thing you should do is contact your trusted team at D & G Dental. We can accommodate most dental emergencies here at our office, we have two convenient NJ locations, we offer evening and Saturday appointments, and we'll make every effort to see you the same day.
Your doctors at D & G Dental are well equipped to handle dental emergencies, unfortunately more than your local emergency room. Under our care, you'll typically receive treatment the same day that will have you back on the path to wellness and feeling comfortable in no time.
If you choose to go to the emergency room, unless you've broken your jaw, it's likely they'll recommend that you see your dentist anyway. So start by calling our office first, so you avoid wasting valuable time in which we could be treating you.
How to Handle Dental Emergencies
When you know what to do in an emergency, you can make clear decisions and get the treatment you need in a timely manner. Here are a few emergency scenarios:
A tooth has been chipped or broken: Contact D & G Dental, even if your chip is small because it can irritate or injure your soft tissue. Bring larger pieces of your broken tooth with you to help our doctors determine the best course of action.
A tooth has been knocked out: Time is of the essence in this situation as we have the best chance of restoring your tooth within an hour of your injury or accident. Call us right away to be seen.
Your soft tissue is injured: For injuries to your cheeks, lips, and gum tissue, the first thing to do is use a cold compress to stop any bleeding. Once you've contained the bleeding, call our office for further instruction.
Your tooth is sensitive or constantly painful: Sensitivity or pain in your tooth is typically an indicator of a dental infection. This won't go away without treatment. In fact, it will actually get worse, so it's important that you contact D & G Dental right away. Root canal therapy may be able to stop the infection from spreading and preserve your tooth if you act quickly.
Contact D & G Dental
If you or a loved one is experiencing a dental emergency, please don't hesitate to call your emergency dentist in Caldwell for further instruction or to be seen as soon as possible.