Advanced Dental Technology — West Orange, NJ
A One-of-a-Kind Dental Experience
D&G Dental of West Orange is all-digital, which means we use digital X-rays, intraoral cameras, and paperless charting to make providing prompt and thorough diagnoses and handling dental health history a breeze. We want you to have stress-free visits to our dental office, and our advanced dental technology in West Orange helps make this possible.
Intraoral Cameras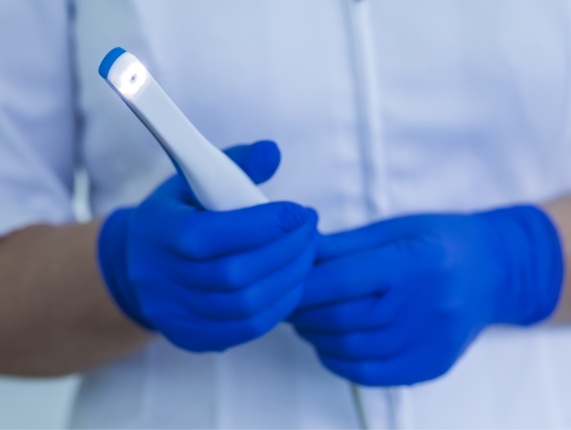 These sleek hand-held cameras give us an immediate and magnified view of teeth and soft tissues. Dr. Dawoud tours your mouth with the intraoral camera, which displays images in real time on a chairside monitor, allowing you to see what he's seeing at the same time. This will help you better understand recommended treatments and enable you to make great decisions for your own oral health.
Digital Dental X-Rays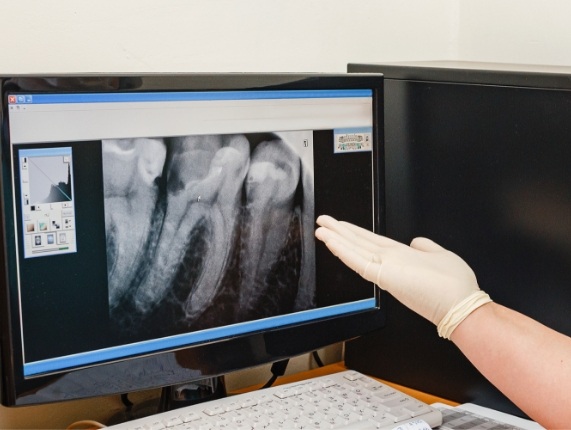 X-rays have been a crucial part of dental care for a long time now, but the traditional method of capturing them came with several pitfalls, including a tedious development period and potentially dangerous doses of radiation. At D&G Dental of West Orange, our digital dental X-ray technology has simplified this process and made it safer than ever before. There's no need for a darkroom or hazardous chemicals – images are captured and transferred to the computer screen in a matter of seconds. They can be transferred easily to insurance companies or other doctors, and better yet, the amount of radiation patients are exposed to is reduced by up to 90%.
Soft Tissue Laser Treatment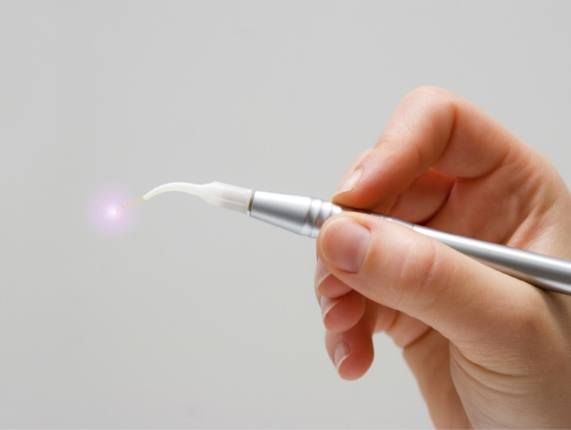 Keeping up with the latest and greatest in dental technology is an important goal for our team, and our soft tissue laser is a big part of that dedication. With this advanced tool, restorative and cosmetic dentistry becomes more precise and comfortable for the patient's benefit.
Soft tissue laser treatment is commonly used for cases of moderate to severe gum disease. Our team will be able to remove diseased tissue, promote healing, and reduce gum pocket depth in a simple and effective way – the laser even sterilizes the area, minimizing bleeding and eliminating the need for stitches in many instances. Our dentists may also recommend soft tissue laser treatment in cosmetic dentistry cases, such as gum contouring or crown lengthening.
Laser-Guided Dental Implant Placement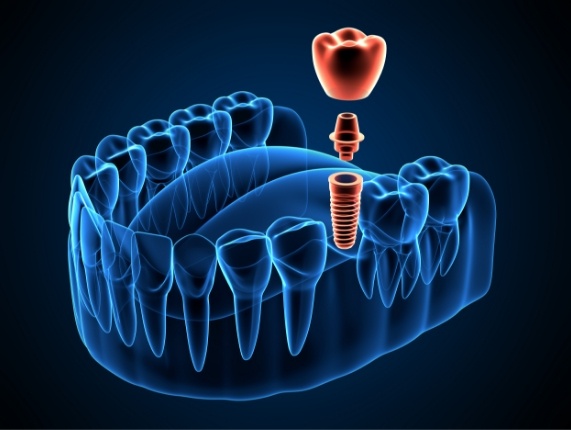 When placing dental implants, we want to be as exact as possible, which is why we always use a computerized, laser-guided system when performing this procedure. This enables us to be extremely precise down to the millimeter as to how deep and at what angle we position an implant, ensuring it provides the perfect foundation for a patient's new tooth. It also helps us place implants without disturbing the surrounding oral tissues, which leads to less discomfort and swelling both during and after the treatment.
Cone Beam CT Scanner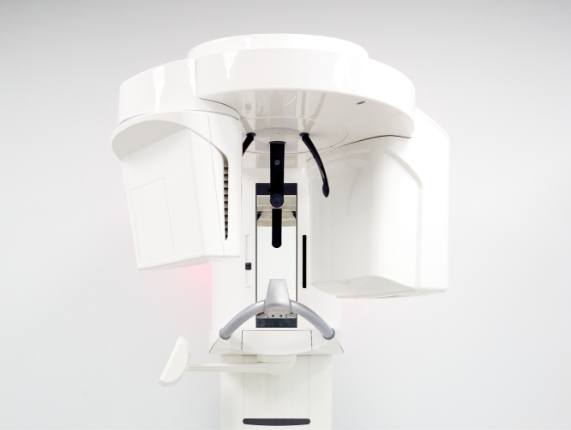 2D digital X-Rays are very helpful in most circumstances, but there are some instances where only a 3D image can give our team all the information we need for a safe and precise procedure. That's why we've invested in a state-of-the-art cone beam scanner. By being able to view the nerves, bones, sinuses, and other relevant structures in their exact positions, we can perform dental implant placement and other involved surgical services more successfully.
Digital Dental Charting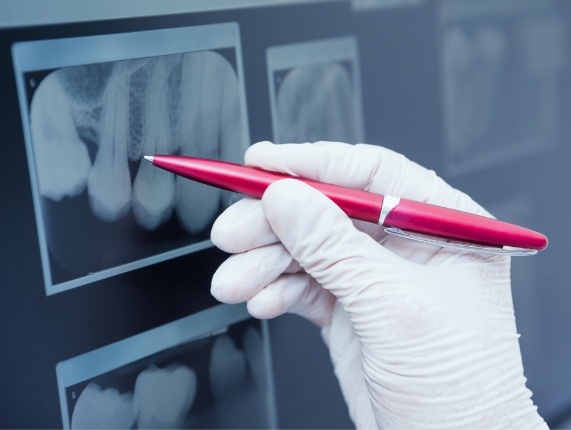 Paperless dental charting is great news for environmentally conscious patients and anyone who likes efficient, effective, and time-saving dental care. With digital record keeping, we don't have to spend any time looking for your information – it's all available at our fingertips! We can share your oral health history easily with other professionals when you need us to, and paperless charting makes communicating with your dental insurance provider simple.