Cosmetic Dentist - West Orange, NJ
Dazzling Smiles from D&G Dental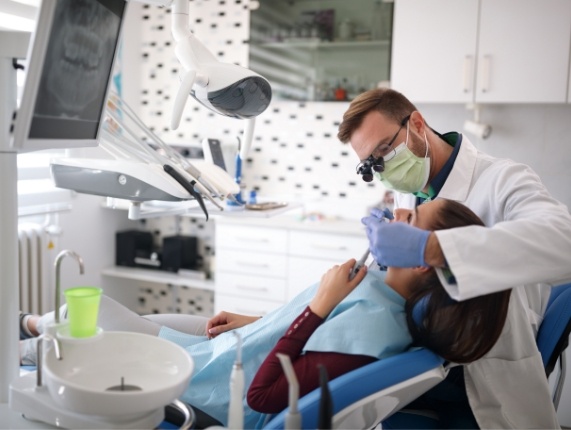 When you smile, do you feel confident or embarrassed? If your teeth are chipped, gapped, stained, crooked, or suffering from any number of other cosmetic problems, you probably don't enjoy smiling very much. Thankfully, our team at D&G Dental in New Jersey offers a variety of cosmetic dentistry procedures that we can use to help those embarrassed by their smiles regain a sense of self- confidence instead.
The lines between cosmetic dentistry and restorative dentistry can be pretty blurry. With porcelain crowns, dental implants, and tooth-colored fillings, we both improve the look and restore the health of your smile. A smile makeover might combine traditional restorative dentistry procedures with cosmetic dentistry treatments like porcelain veneers and teeth whitening to give you an overall knockout appearance.
Why Choose D&G Dental for Cosmetic Dentistry?
Custom-designed smile makeover plans available
Able to improve health & aesthetics at the same time
Invisalign: Straighter teeth without metal braces
Invisalign® Clear Braces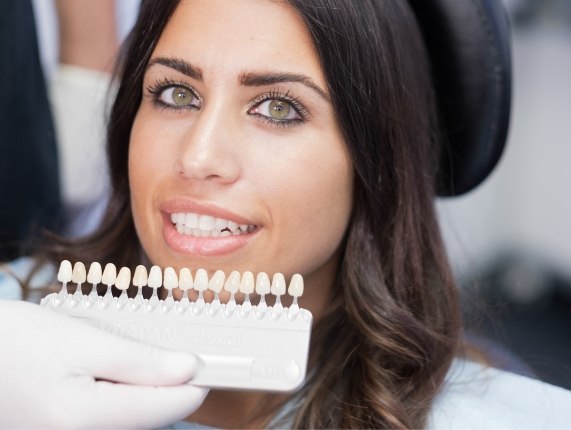 Many adults would love to straighten their crooked, crowded, or gapped teeth, but the thought of spending years with metal braces is enough to make them avoid treatment altogether. Thanks to Invisalign, they now have a better option. This system uses a series of crystal-clear aligner trays to gently and discreetly shift the teeth. The trays are so subtle-looking that no one will know you're using Invisalign unless you tell them. Plus, you can easily take the trays out whenever it's time to eat or brush for maximum convenience.
Learn More About Invisalign® Clear Braces
Porcelain Veneers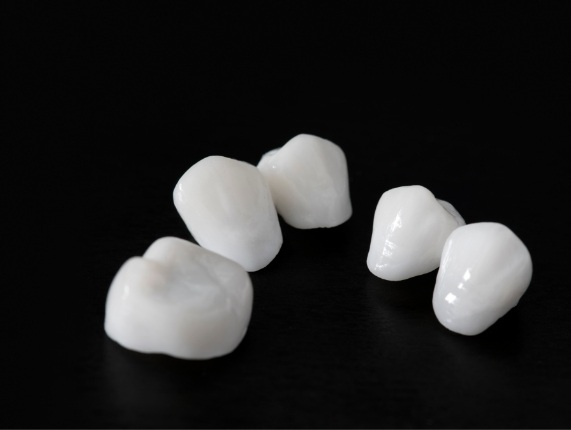 With porcelain veneers, we can eliminate a wide variety of cosmetic flaws with just one simple procedure. They are extremely thin ceramic shells designed to look like perfect white enamel, and they can be fitted over the front of the teeth to dramatically change their appearance. They are always custom-made to a patient's specifications, so you can get just one for a minor touch-up or a complete set to achieve a dramatic smile transformation.
Learn More About Porcelain Veneers
All-Ceramic Restorations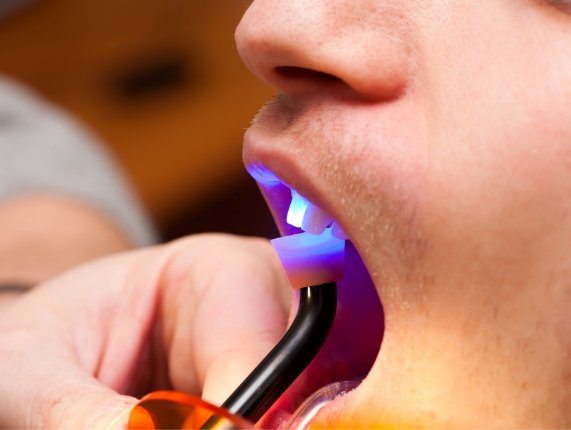 Here in the New Jersey area, our dental team believes in the power of natural-looking materials. Instead of forcing our patients to protect their oral health with silver or gold-colored restorations that stand out, we want to give them the best of both words with a reconstructive solution that offers both aesthetic quality and revitalizing effects. That's why we offer beautiful, all-ceramic crowns, bridges, inlays, onlays, dental implant restorations, and more. In addition to seamlessness, this option also comes with added durability and comfort when compared to traditional models.
Learn More About All-Ceramic Restorations
Direct Bonding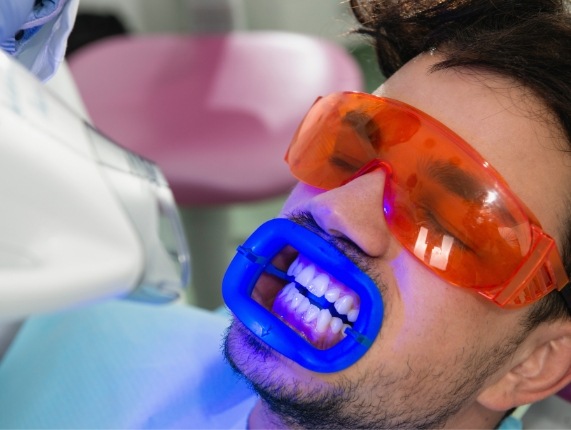 Looking for a quick fix for that one minor stain, chip, or gap that has bothered you for years? With direct bonding, your dentist will apply a color-matched composite resin to your problem tooth, and then they'll sculpt it into a normal-looking part of the enamel while hiding any imperfection along the way. The entire procedure takes just an hour, is completely painless, and you can look forward to the results lasting for 10 years or more.
Learn More About Direct Bonding
Teeth Whitening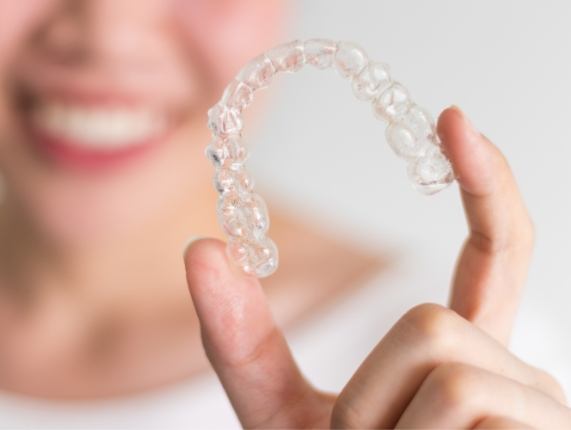 Tired of feeling self-conscious about your stained teeth? Whether your teeth have been discolored due to coffee, wine, tobacco, or just the passage of time, we can quickly restore that youthful glow to your smile with Zoom! Teeth Whitening. You can get a complete in-office treatment in just an hour or whiten whenever and wherever you want with a custom-made take-home kit. No matter which one you choose, the end result will be the same—a set of teeth that is 6-8 shades brighter!
Learn More About Teeth Whitening
Gum Recontouring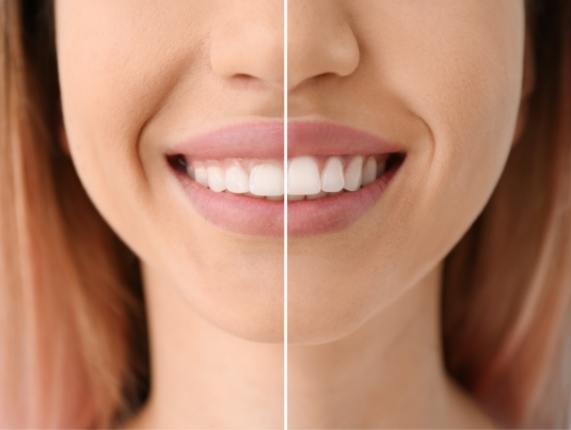 For many patients, the reason they aren't satisfied with their smile's appearance has nothing to do with their teeth, but rather the gums. When too much gum tissue shows in the smile, it can cause it to look uneven and off balance. This is easily fixable, however. With a soft tissue laser, we can quickly and painlessly remove excess gum tissue to reveal beautiful, previously hidden dental structure underneath. We can then shape the new gum line along the teeth to give the smile the perfect proportions.
We guide you to the cosmetic dental treatments that best mold your smile into the desired result. Please contact either our West Orange or Caldwell location today to make an appointment to discuss your smile makeover with Dr. Dawoud and his team. For over 15 years, our practice has been offering quality general, restorative, and cosmetic dentistry to patients from West Orange, Caldwell, Verona, Roseland, Cedar Grove, Livingston, Bloomfield, Montclair, and surrounding New Jersey communities.