Invisalign Clear Braces – West Orange, NJ
Choose Clear Braces for a Stunningly Straight Smile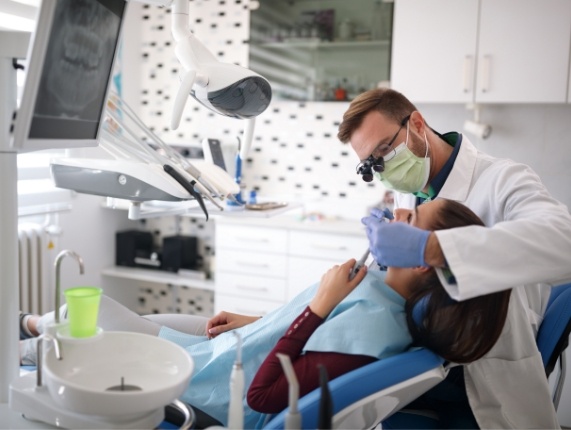 Is your smile suffering from crowded and misaligned teeth? Since the late 1990s, Invisalign clear braces have helped thousands of people straighten their smiles without the unsightly appearance and discomfort of metal braces. Now, you don't have to sacrifice your professional image for a new-and-improved grin. D&G Dental offers patients this exceptional solution for complete orthodontic treatment that's almost invisible and totally effective. So now, you're probably wondering "how does Invisalign work in West Orange?"
Why Choose D&G Dental For Invisalign Clear Braces?
Straighten Your Teeth Without Anyone Noticing
Always Custom-Made for a Comfortable Fit
Typically Shorter Treatment Time Than Traditional Braces
What is the Process of Getting Invisalign?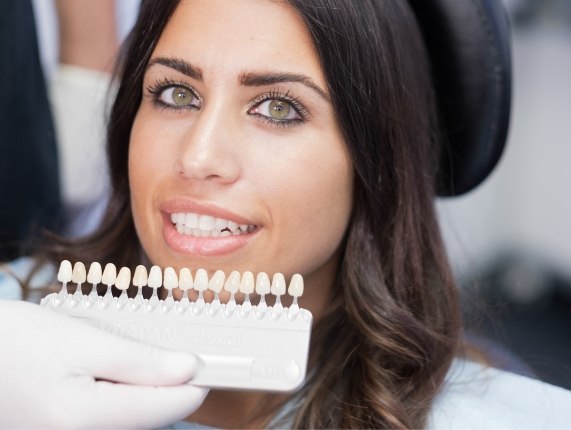 The process begins in our office when you and Dr. Dawoud meet to discuss how Invisalign works. We'll take measurements of your mouth, along with X-rays, photos, and impressions of your teeth. These will be the basis of the treatment plan that we develop with the technicians at Invisalign. When this step is completed, a 3D representation of your smile is produced that shows step-by-step how your smile will straighten. Your customized aligners are then produced by Invisalign and sent to our office.
The aligners are dispensed in a series of pairs. Simply wear a pair for two weeks, throw them away and insert the next pair. If worn for at least 22 hours every day, you can anticipate completing your Invisalign orthodontic treatment in 12 to 24 months.
What Problems Can Invisalign Fix?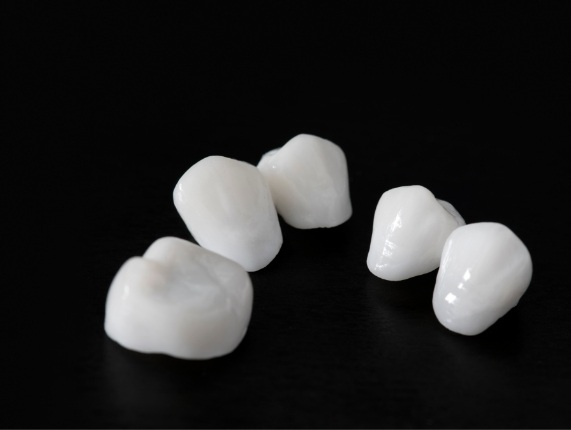 Invisalign is the incognito orthodontic treatment that can practically do it all. If you're suffering from any of these problems, this modern solution could be the right option for you.
Crowded Teeth
Your aligners can create space for your teeth to be properly aligned and reduce your risk of developing cavities and other oral health problems. They'll gently and strategically shift your crowded teeth into their ideal positions.
Gaps Between Teeth
If you aren't a fan of having spaces between your teeth that can trap food particles and plaque, Invisalign aligners can help close those gaps for optimal alignment and oral health. Enjoy a more manageable oral hygiene routine as well!
Bite Problems
Whether you have an overbite, underbite, or crossbite, your aligners can help! Depending on the severity of your bite issues, one of the benefits of Invisalign in West Orange is that your treatment can be customized to shift your teeth and improve your bite and speech!
Depending on the severity of your bite problems or misalignment, Invisalign could be the solution you've been dreaming of. Don't fuss around with cumbersome and uncomfortable metal and brackets when you can enjoy the convenient alternative!
What are the Benefits of Invisalign?
Patients often prefer Invisalign treatment over traditional metal braces because they offer a variety of advantages. They also often seek orthodontic alternatives because they don't want anyone to see that they're wearing braces. Made from clear plastic, Invisalign aligners will be virtually unnoticeable to family, friends, and coworkers, allowing you to go through your treatment with complete confidence.
Your trays will also be more comfortable than metal braces and won't be permanently fixed to your teeth. People who wear metal braces often experience irritation, especially if a wire breaks or dislodges from one of the bands. Invisalign clear braces, on the other hand, produce no soft tissue irritation at all. They are made of smooth PBA-free plastic that will not poke or scratch your cheeks or your gums.
Because Invisalign aligners are removable, you won't have to maneuver around the metal to brush and floss your teeth. You can also clean your aligners whenever you want, which can help you maintain great oral hygiene and avoid future oral health problems like tooth decay and gum disease. Patients will agree that one of the best benefits is that you'll be able to eat all the foods you normally would. If you were to have traditional braces, you'd need to eliminate certain foods that could get caught in brackets or even break your braces.
Learn More about the Benefits of Invisalign
Cost of Invisalign
When it comes to cosmetic treatments, every patient's smile is unique, which is why the cost is dependent on your individual needs. The best way to find out the details of your treatment is to schedule a consultation with Dr. Dawoud so you can start your journey towards an improved smile!