West Orange Invisalign® Clear Braces
Clear Braces for a Stunningly Straight Smile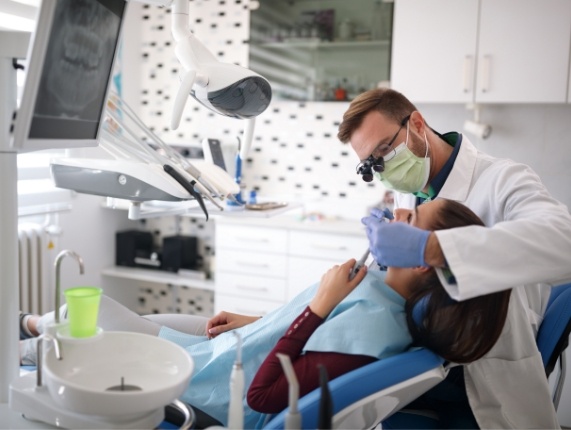 Since the late 1990s, Invisalign clear braces have helped thousands of people straighten their smiles without the unsightly appearance and discomfort of metal braces. D&G Dental offers patients this exceptional solution for complete orthodontic treatment that's almost invisible and totally effective.
Why Choose D&G Dental for Invisalign® Clear Braces?
Straighten your teeth without anyone knowing
Always custom-made for a comfortable fit
Often able to work faster than traditional orthodontics
The Advantages of Invisalign® Clear Braces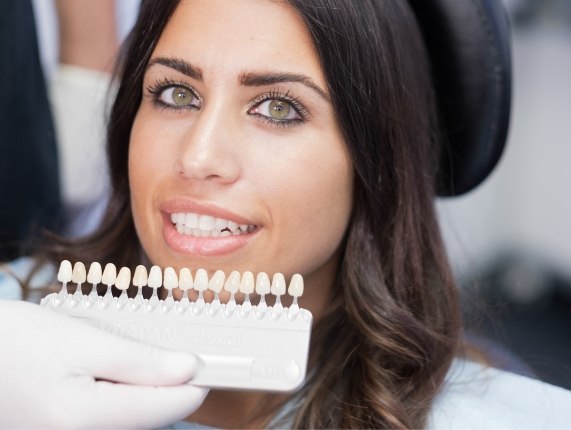 Invisalign clear braces offer a lot of advantages over metal braces. Patients often seek orthodontic treatment with Invisalign because they don't want anyone to see that they're wearing braces. Made from clear plastic, Invisalign aligners will be virtually unnoticeable to family, friends, and, coworkers, allowing you to go through your treatment with complete confidence.
There are other advantages as well. First, the aligners are far more comfortable than metal brackets and wires that must be cemented to your teeth and held in place with metal bands that are fastened around back teeth. People who wear metal braces often experience irritation, especially if a wire breaks or dislodges from one of the bands. Invisalign clear braces, on the other hand, produce no soft tissue irritation at all. They are made of smooth PBA-free plastic that will not poke or scratch your cheeks or your gums.
Invisalign aligners are also removable, which means you can clean the aligners and brush and floss your teeth as usual. This is an important benefit; proper oral hygiene will help you avoid tooth decay and gum disease while undergoing orthodontic treatment. Moreover, you'll be able to eat whatever you like. If you were to have traditional braces, you'd need to eliminate certain foods that could get caught in brackets or even break your braces.
Correcting Malocclusions with Invisalign® Clear Braces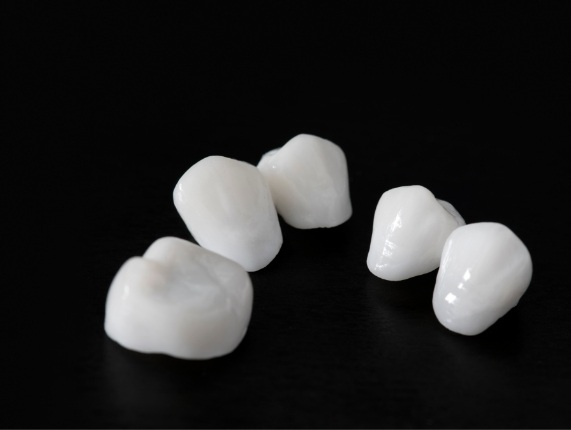 Invisalign clear braces from D&G Dental can be used to correct problems with overbite, underbite, crossbite, crowding, and gapping. Dr. Dawoud and his staff perform a thorough diagnostic consultation to determine the source of your problem and design your course of orthodontic treatment appropriately. Invisalign uses high-tech digital technology to map out your treatment plan. Once we've decided on the final result, the aligners will be made by the Invisalign lab in a series that's designed to take you from your current smile to your desired one.
The process begins in our office when you and Dr. Dawoud meet to discuss how Invisalign works. We'll take measurements of your mouth, along with X-rays, photos, and impressions of your teeth. These will be the basis of the treatment plan that we develop with the technicians at Invisalign. When this step is completed, a 3D representation of your smile is produced that shows step-by-step how your smile will straighten. Your customized aligners are then produced by Invisalign and sent to our office.
The aligners are dispensed in a series of pairs. Simply wear a pair for two weeks, throw them away and insert the next pair. If worn for at least 22 hours every day, you can anticipate completing your Invisalign orthodontic treatment in 12 to 24 months.
Contact D&G Dental, the "dentist near me" in northern New Jersey to make an appointment for an Invisalign consultation. We serve West Orange, Caldwell, Verona, Roseland, Cedar Grove, and beyond. A straight smile is a healthier, more attractive smile, so don't put off orthodontic treatment any longer.