Bone Grafting – West Orange, NJ
Preparing Your Mouth for Success
A healthy, strong jawbone is a key component in the success of many advanced dental procedures. For example, the jawbone must have adequate volume in order to support dental implants. Unfortunately, some patients' jawbones are not strong enough or large enough to stand up to such treatments. That is where bone grafting comes into the picture. Here at D&G Dental of West Orange, we are proud to offer dental bone grafting as one of our oral surgery services.
Why Choose D&G Dental of West Orange for Bone Grafting?
Compassionate, Patient-Centered Care
Prioritizing Your Comfort
Start-to-Finish Dental Implant Treatment
What Is Dental Bone Grafting?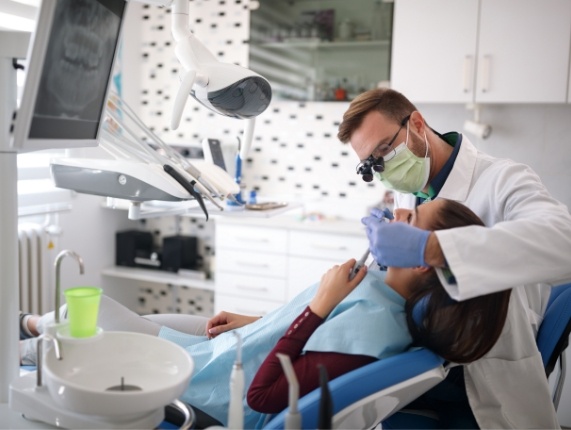 During a bone graft, we strengthen the jawbone and build up its size by adding more material to it. We might take bone from another part of a patient's body, donor bone, or an artificial material to accomplish this. Following the surgery, the patient's body naturally integrates the grafted material, resulting in a stronger, larger jawbone. This integration process usually takes at least a few months.
There are different types of bone grafts. Particulate grafts involve the placement of powdered bone or bone-like material onto a patient's jawbone. A block graft is generally used where there are relatively large defects in a patient's bone. As the name implies, it requires that a "block" of bone be added to the existing jawbone structure.
Before your bone grafting procedure, our team will plan the specifics of your surgery and clearly explain to you what you can expect from it.
Why Would I Need a Bone Graft?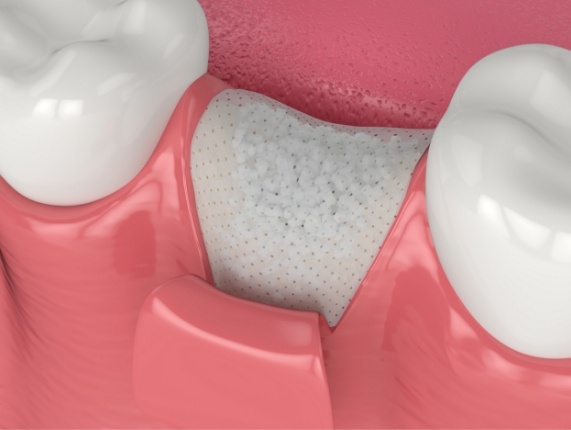 One of the most common reasons for a bone graft is the deterioration of the jawbone that normally occurs after tooth loss. The human body is very efficient, so once a tooth goes missing, the bone that once supported it begins to be resorbed. That is to say, the raw bone material gets recycled for other purposes. Eventually, the resorption reaches the point where the jaw no longer has adequate volume to support a dental implant. A graft is necessary to increase the chances that a dental implant would be successful.
We might also recommend a bone graft if you need to have one or more teeth extracted and you plan on receiving dental implants in the future. This type of graft, called socket preservation, minimizes bone loss at the site of a missing tooth.
The need to restore the jaw after significant trauma is another possible reason for a bone graft.
Benefits of Bone Grafting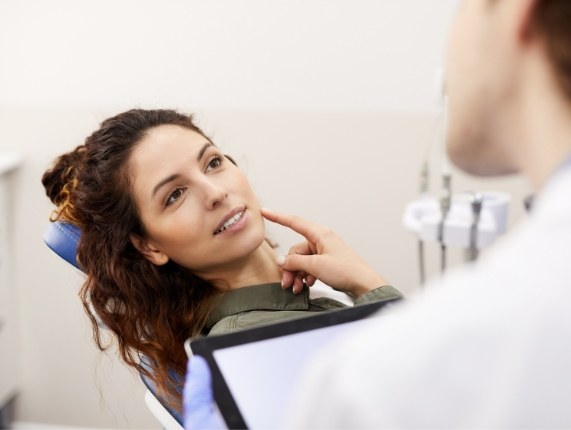 One of the primary benefits of bone grafting is that it allows patients who otherwise wouldn't be eligible for dental implants to take advantage of them. In some cases, it is even possible to place a dental implant on the same day as a bone graft. It is a truly remarkable procedure that can play a role in helping you to regain a complete, healthy, and fully functional smile!
Are you curious to learn more about bone grafting and how it may benefit you? The experts at D&G Dental of West Orange would be pleased to answer all of your questions. Contact us today to schedule your consultation.