Direct Bonding – West Orange, NJ
Repair Minor Damage for a Big Transformation
When you're getting ready and catch a glimpse of your teeth in the mirror, are you drawn to a few minor imperfections? Whether there's too much space between a couple of your teeth or there's a small crack that you can't take your eyes off of, cosmetic flaws can have a massive impact on your self-esteem. Fortunately, direct bonding in West Orange can make minor corrections so you can focus on the beautiful whole of your mouth instead of the unattractive, small details. At D&G Dental of West Orange, we don't want small inconveniences to stand in the way of you getting a smile that will make you proud, which is why we offer extended convenient office hours and even take dental emergencies.
Why Choose D&G Dental of West Orange for Direct Bonding?
Completed in a Single Appointment
Fast and Comfortable Care for Patients of All Ages
Affordable Way to Repair Dental Damage
What Is Direct Bonding?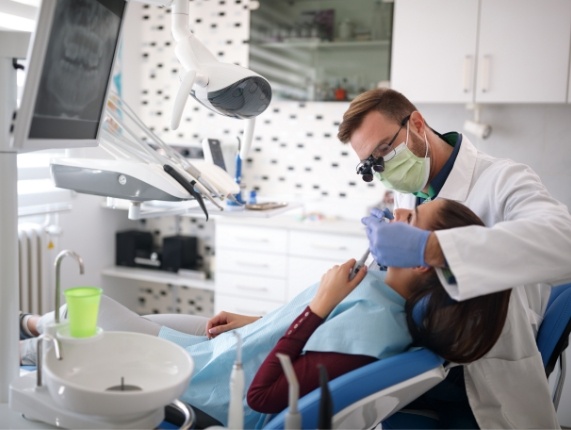 Cosmetic bonding uses a composite resin that is biocompatible to conceal minor cosmetic flaws. The substance is putty-like and can be sculpted and color-matched to the rest of your natural teeth, making it virtually impossible for anybody to tell that you've had cosmetic dental work done. If anything's going to grab someone's attention once you've had your teeth bonded, it'll be your beautiful, newly improved grin. Typically, this procedure is used to fix minor chips, cracks, fractures, and gaps found in teeth. The resin acts to restore the shape of damaged teeth and alter the color and length of them as well.
Benefits of Direct Bonding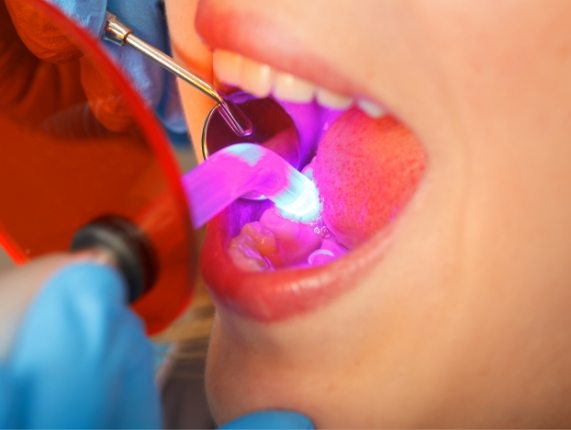 Many patients choose direct bonding over other cosmetic dental procedures because it's convenient and offers several advantages, including:
Each tooth typically only takes between 30 and 60 minutes to repair. This means that in a single appointment with your cosmetic dentist, you'll be able to transform your smile.
Compared to other cosmetic options such as porcelain veneers, direct bonding is more cost-effective.
Because the composite resin can be directly attached to your natural enamel, the procedure requires little to no preparation of your teeth, preserving their structure.
With proper maintenance, bonded teeth can last between three and eight years.
With repaired teeth, you'll be able to confidently smile, laugh, eat, and speak in front of others, which will allow you to socially engage more comfortably.
Maintaining Bonded Teeth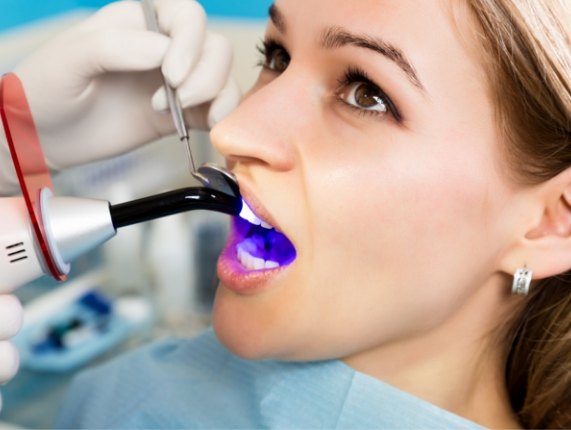 After your procedure is completed, you can rest assured that you'll be able to enjoy the results for years to come, as long as you follow your dentist's aftercare instructions. Unlike porcelain veneers, bonding is more prone to becoming stained or damaged, which is why it's important to be mindful of your habits and oral hygiene routine. To get the most from your cosmetic investment, be sure to:
Brush twice each day for two minutes using fluoride toothpaste.
Floss at least once a day.
Routinely drink water to remove plaque, stains, and harmful oral bacteria from your mouth.
Steer clear of stain-causing foods and beverages like coffee, balsamic vinegar, and tomato-based sauces.
Quit bad oral habits like tobacco use and nail-biting.
Treat teeth grinding by getting a nightguard to reduce the damage it causes your mouth.
If you have any concerns or questions after you leave our office, don't hesitate to contact us. Our team of professionals will happily help ease any worries you may have. At D&G Dental of West Orange, we also take most dental insurance plans and even offer additional financing options, because we don't want you to have to put off necessary dental services because it doesn't fit into your monthly budget.