Gum Recontouring – West Orange, NJ
Restoring Balance to Your Smile
Have you been told that you have a "gummy smile"? This generally means that there's too much gum tissue along your teeth, which can make them appear shorter than they actually are. This can leave you feeling highly self-conscious and more reluctant to grin or laugh in front of others. With the help of modern dentistry, you can reshape your gums to create a smile that you can be proud of. Get in touch with us today to schedule a consultation with Dr. Dawoud and learn more about the benefits of gum recontouring in West Orange.
Why Choose D&G Dental of West Orange for Gum Recontouring?
Safe, Fast & Effective Laser Gum Recontouring
Permanent Results to Balance Your Smile
Experienced Cosmetic Dentist
What Is Gum Recontouring?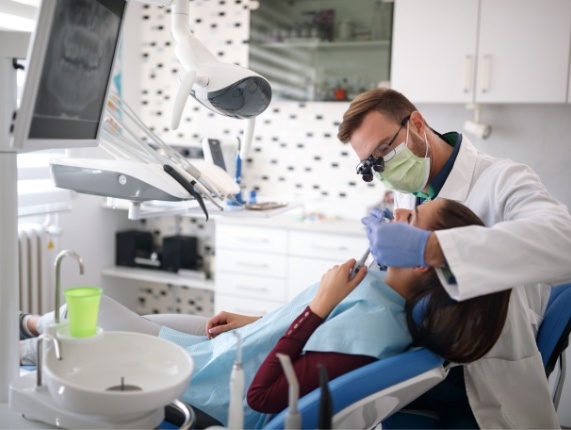 Gum recontouring, simply put, is an in-office cosmetic dental procedure for removing unneeded gum tissue. In the past, this would have to be done with a scalpel or another metal instrument. Today, we prefer to use a dental laser for your comfort. At the beginning of the treatment, we'll help you settle into the dental chair. Sedation dentistry can be administered if you're anxious, though many patients find they don't need the extra help due to how little discomfort dental lasers generally cause.
As the procedure itself begins, we'll clean and dry your teeth and gums. Once these basic preparations have been made, we will carefully aim the laser and gently remove the unneeded tissue, gradually reshaping the gum line so that more of the natural tooth structure is revealed. After we've finished with the reshaping process, we'll clean your mouth again and let you view the results. This treatment can be completed in as little as one visit.
Benefits of Gum Recontouring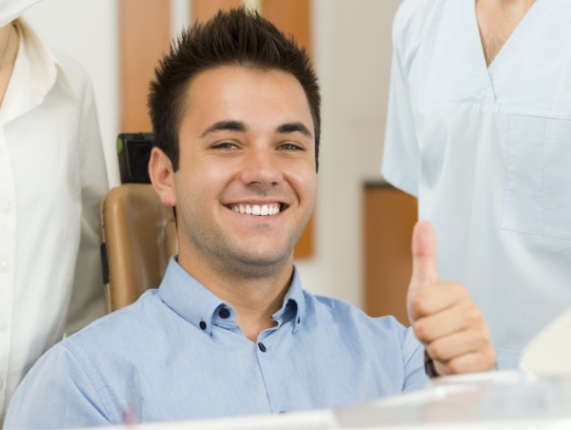 This procedure can be a permanent fix for a "gummy smile" that improves the ratio of teeth to gums in order to improve the overall appearance of the entire grin. The gum tissue will not grow back afterwards, meaning you'll be able to enjoy your new appearance indefinitely.
The gumline will look more even, improving the symmetry of your smile and therefore making it more attractive.
Dental lasers can eliminate the need for anesthesia (meaning the gums will not have to be numbed at the beginning), and they do not produce the noise or smell that a dental drill does, which can make the entire procedure less stressful for anxious patients.
The tissue will be cauterized by the laser almost immediately, resulting in less bleeding and soreness after the procedure.
How Much Does Gum Recontouring Cost?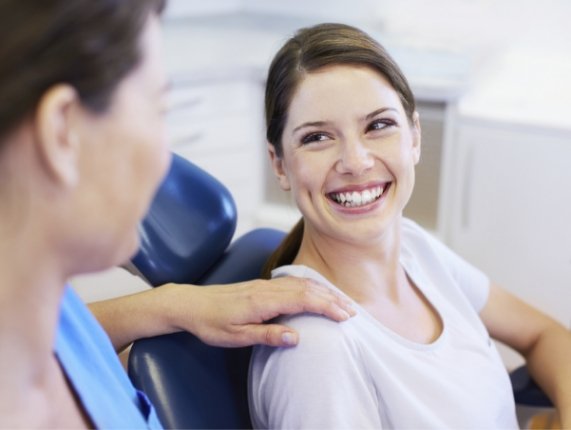 First of all, gum recontouring is generally considered an elective procedure. That means dental insurance most likely won't help pay for it (though specific policies might; it's a good idea to double-check your benefits if you're not sure). This is something to keep in mind when looking at the cost.
Not all gum recontouring treatments will cost the same. It largely depends on how extensive the procedure ends up being. In other words, a treatment that only focuses on the tissue around a handful of teeth is very different compared to one that involves all of the top front teeth. We can create an estimate for you during a cosmetic consultation and help you explore options that can make the treatment more affordable.