Replace Missing Teeth – West Orange, NJ
Bring Back Your Complete Smile
Missing teeth cannot only cause problems for a person's appearance, but their long-term oral health as well. Thankfully, the team at D&G Dental of West Orange has plenty of options to help patients reclaim their full and beautiful smiles. From traditional dental bridges and dentures to state-of-the-art dental implants, we can help you eat, speak, and smile with complete confidence again. If you're ready to have your smile back, give us a call today to discuss our options for replacing missing teeth in West Orange.
Why Choose D&G Dental of West Orange for Replacing Missing Teeth?
Start-to-Finish Dental Implant Treatment
Customized Replacement Teeth That Look Natural
Dental Team with Years of Experience
Dental Bridges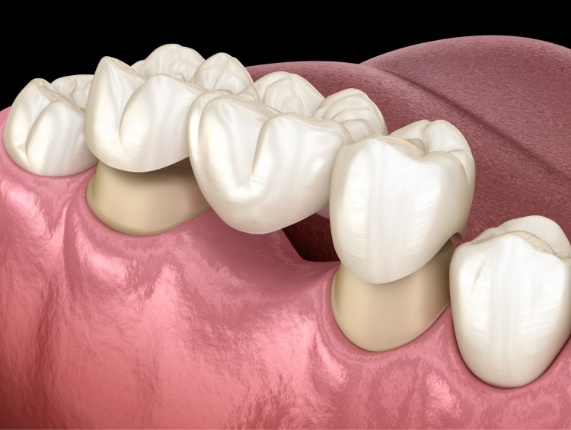 A dental bridge is a type of prosthetic that can quickly bring back one missing tooth or even a few in a row. Two dental crowns are placed on either side of the gap, and they are used to anchor the replacement teeth securely within the smile. With a dental bridge, our team can restore strength to the bite, prevent the neighboring teeth from shifting out of place, and replenish someone's natural appearance all at the same time.
Learn More About Dental Bridges
Dentures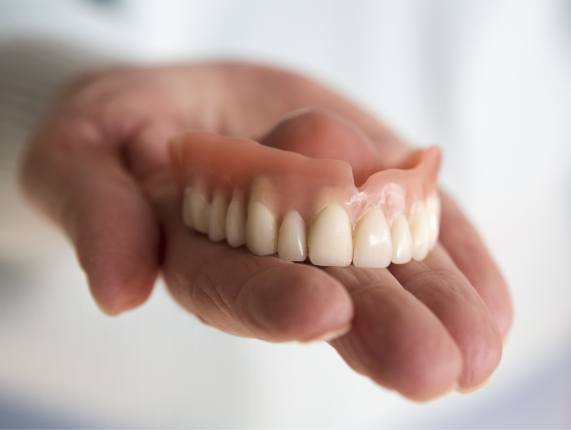 Today, many patients who've suffered extensive tooth loss still prefer the convenience and reliability that traditional dentures give them. Our team offers both full dentures (designed to replace an entire arch of teeth) and partial dentures (designed to replace a unique arrangement of missing teeth on a single arch), both options are removable for easy cleaning and more comfortable sleep. If you're interested in a sturdier reconstructive solution, implant dentures are also available at our West Orange dental office.
Learn More About Dentures & Partials
Dental Implants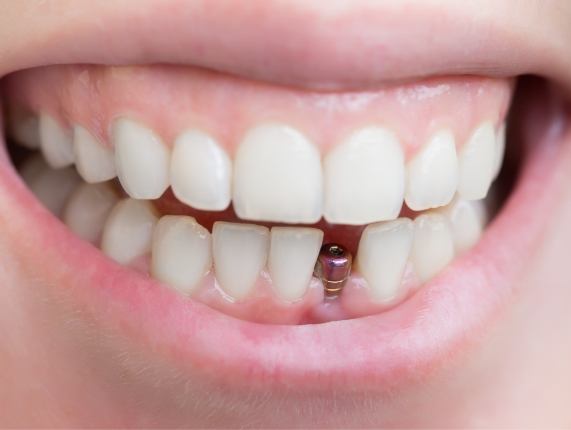 When a patient comes to see us and wants to replace their missing teeth, our first recommendation is usually dental implants. Why? Because they are the most complete tooth replacement available today, offering the most reliable, durable, and natural-looking results. They replace an entire tooth from root to crown, which is something no other treatment does. As a result, they provide unmatched function and aesthetics—in the end, only you and your dentist will know which tooth is an implant!
Learn More About Dental Implants
Full-Mouth Reconstruction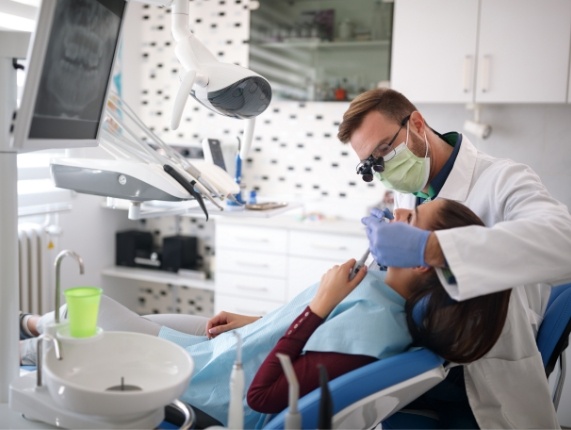 If you have more cosmetic and functional imperfections than you can count, a full-mouth reconstruction may be the ideal path for you to take. Our team will work closely with you to create a customized treatment plan that addresses all of your oral health and aesthetic goals on a timeline that works best with your schedule. It will include two or more of our restorative or cosmetic dentistry treatments, and each full-mouth reconstruction begins with a thorough consultation with one of our skilled dentists.