Gum Disease Treatment — West Orange, NJ
Maintain Your Oral Health with Routine Gum Therapy
Many people who are currently suffering from gum disease have no idea it's there at all – you could even have it! You may have symptoms but simply not recognize them, or you might be exhibiting no symptoms whatsoever. Here at D&G Dental of West Orange, our dental team knows that this sneaky disease is extremely dangerous for your smile, which is why we offer gum disease treatment in West Orange to help those suffering from gum disease escape extensive damage and discomfort.
Why Choose D&G Dental of West Orange for Gum Disease Treatment?
Preventive Periodontal Screenings
Multiple Gum Disease Treatment Methods
A Highly Skilled & Knowledgeable Dental Team
The Symptoms of Gum Disease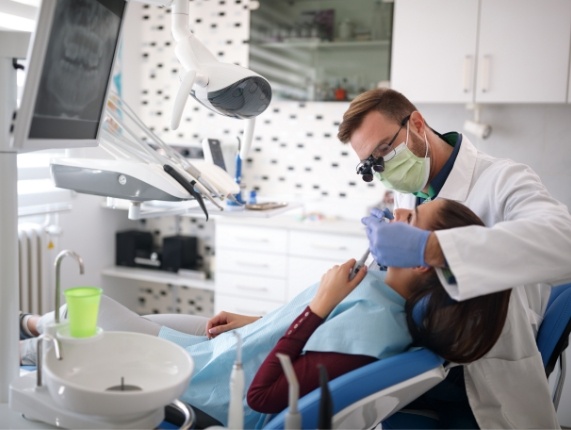 If you haven't had a dental exam in a while, explore the common gum disease symptoms below and then make an appointment for an exam with Dr. Dawoud if any of them sound familiar…
Bleeding gums
Red, swollen, or tender gums
Bad breath
Loosening or separating teeth
Other symptoms (such as pus forming along the gumline) don't generally occur until much later in the disease. You're most likely to notice bleeding when you brush or floss your teeth. If this occurs, visit us at D&G Dental of West Orange to find out more about your gum health.
Scaling & Root Planing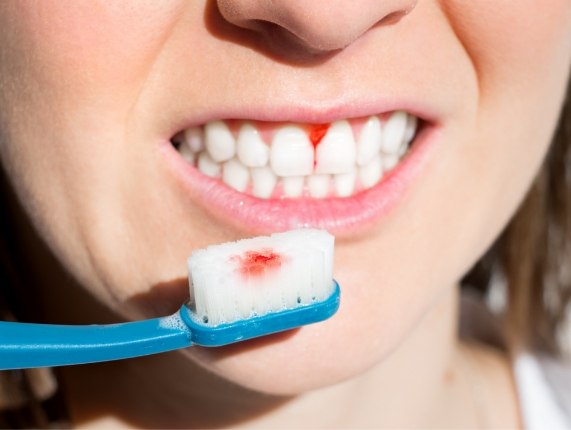 For those suffering with gum disease, a two-step treatment called scaling and root planing is sometimes recommended. If we don't treat gum disease early enough, patients may end up losing teeth, which will lead to the significant time and expense of reconstructive treatment. Our gum disease treatment includes deep cleaning along and below the gum line through a process that's known as scaling. Once the area has been cleaned, we'll plane the tooth roots as well, smoothing them out so bacteria can't take hold as easily.
Antibiotic Therapy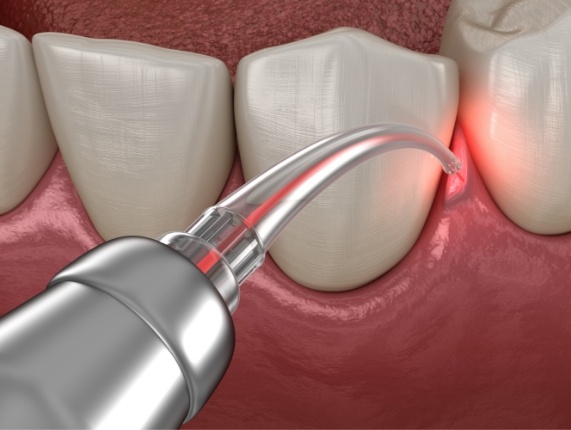 After an initial periodontal cleaning, we may choose to apply slow-release antibiotic medication within the pockets of the gums, called Arestin. Over the course of two weeks, small microspheres will gradually release the medication to target the source of the bacteria within the gum pockets. This will enable the powerful medicine to reach and kill any remaining bacteria still hidden deep beneath the gums. Once this process is over, a patient should come in for regular dental cleanings more often to ensure that the infection doesn't come back.
Gum Grafting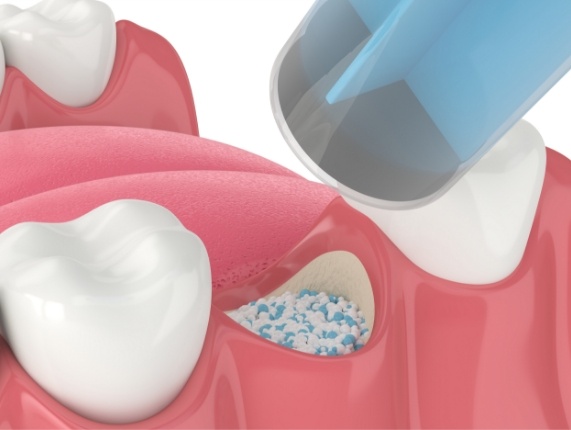 Gum recession is a common issue among patients, and it can occur for a number of reasons, including the presence of periodontal disease, brushing technique, bruxism, and simple genetics. At D&G Dental of West Orange, Dr. Dawoud can correct the placement of your gums and recreate your symmetrically beautiful smile. This revolutionary service doesn't involve any cutting or grafting – instead, a very small opening will be created with a pointed tool so that the soft tissue can be slid down and adjusted into the proper position over the roots.
Our team won't need to use a scalpel for incisions or sutures afterwards – in fact, patients shouldn't experience any bleeding or discomfort in general. The results will be visible right away, and the recovery period is usually much shorter and simpler. Contact our dental office today to schedule your first appointment!