Dental Checkups & Teeth Cleanings - West Orange, NJ
Safeguard Your Healthy Smile
Our D&G Dental of West Orange team strongly recommends that patients with good oral health attend two dental checkups and two teeth cleanings a year at our dental office. When gum disease or an oversensitivity to tooth decay is present, more frequent visits may be encouraged so dentists can keep these problems under control.
Why Choose D&G Dental of West Orange for Dental Checkups & Teeth Cleanings?
Streamlined Appointments with Advanced Technology
A Team That's Highly Skilled & Experienced
Happy to See Patients of All Ages
How Do Dental Checkups & Teeth Cleanings Make a Difference?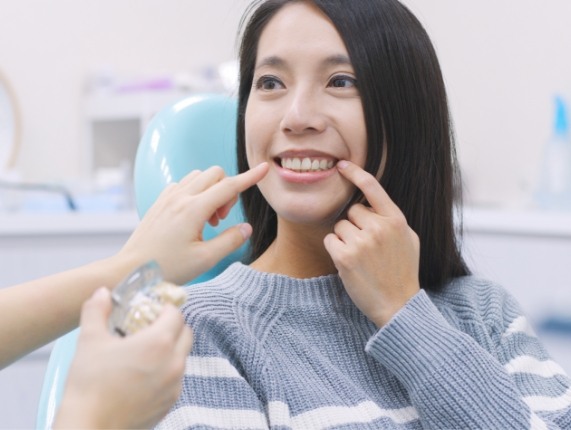 Your routine dental checkup in West Orange allows Dr. Dawoud or Dr. Gencarelli to locate any new areas of decay or damage that may have appeared. They accomplish this by thoroughly examining the surfaces of each tooth, the gums, the jaw, the bite, any existing restorations, and other related structures. Digital dental X-rays allow our team to view spaces that aren't accessible to the naked eye, and periodontal and oral cancer screenings are provided as well. Once we've formed a complete picture of your oral health, our doctors move forward with personalized recommendations for treatment.
Over time, plaque, tartar, and hardened food particles hide in tricky areas of your mouth, causing decay, disease, and other unpleasant consequences. What's worse is that if they're allowed to remain long enough, it can become virtually impossible to remove them without the help of a professional. Thankfully, that's where our team comes in! During your routine appointment, one of our talented hygienists thoroughly removes these unwelcome substances and polishes teeth so that your smile feels refreshed.