Dental Bridges — West Orange, NJ
Close the Gap in Your Smile
Dental bridges in West Orange are a tooth replacement option, but unlike dentures or partial dentures, they're non-removable. By anchoring the bridge in place with dental crowns, patients receive new teeth that are strong and reliable, keeping you from experiencing the embarrassing slips that are often associated with removable dentures.
Why Choose D&G Dental of West Orange for Dental Bridges?
Individually Designed for Each Patient
Removable & Fixed Options Available
Highly Experienced & Skilled Team
The Process of Getting a Dental Bridge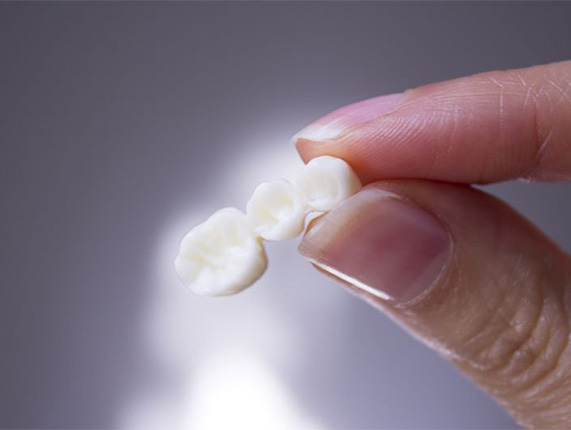 As with all dental procedures here at D&G Dental of West Orange, getting a bridge will start with you receiving an exam from one of our dentists. After going over your different replacement options, once you've decided on a bridge, the procedure will start with your dentist slightly reshaping the teeth on either side of the gap that will hold the supporting dental crowns. They'll then take an impression of the area, and this will be sent to a local dental lab to actually make your prosthetic. Before you leave the office, you'll be fitted with a temporary bridge.
About a week or so later, you'll return to our office to have your temporary removed and your permanent bridge cemented into place. After making a few last-minute adjustments and checking your bite, your new smile will be ready for the world.
If you don't have enough healthy dental structure to support a regular bridge, one can also be put in place using two dental implants instead of crowns. Your dentist will discuss this option with you when you come in for your initial consultation.
No matter which type of bridge you choose, it's still one of the most reliable and effective ways to replace one or more missing teeth in a row. At D&G Dental of West Orange, we only use the most durable and lifelike materials available so that you get a prosthetic that not only looks great, but can be trusted to stand the test of time as well.
To learn more about bridges and your other replacement options with us, contact us today to schedule an appointment.