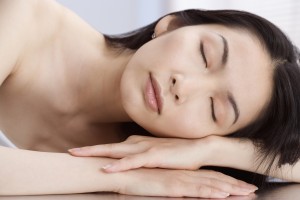 If you have a phobia about seeing the dentist, fear no more. With sedation dentistry you can recline and relax while those overdue dental treatments are taken care of for you. Dr. Medhat Dawoud and Dr. Ghobadi of D & G Dental of West Orange, NJ, understand the anxiety that dental appointments can generate for some patients. With this in mind, D & G Dental offers the option of sedation dentistry to calm your nerves, ease your fears and make your visit to the dentist a more pleasant experience.
The Types of Sedation Dentistry
D & G Dental offers two types of sedation dentistry. The first is nitrous oxide, which is more commonly known as laughing gas. With this kind of sedation, a small mask is placed over your nose for you to inhale a mixture of nitrous oxide and oxygen immediately before and during your dental procedure. In a matter of seconds as the nitrous oxide enters your system, you will feel an overall sense of relaxation and well-being. You won't be unconscious, so the doctor will be able to converse with you. When your treatment is finished, the mask is removed and in a few minutes the gas wears off without any side effects.
The other type of sedation dentistry at D & G Dental is oral conscious sedation, which is typically used for more involved treatments that require more time in the dentist's chair. In this case you will take an anti-anxiety pill at a prescribed time before your appointment. You'll arrive at the office feeling much less anxious and far more relaxed. With oral conscious sedation, a friend or family member will need to accompany you to your appointment and take you home.
Schedule an Appointment Today
If you've been delaying an important dental procedure because visiting the dentist makes you anxious, then call the office of D & G Dental today and ask about sedation dentistry. Dr. Dawoud and Dr. Ghobadi serve patients in West Orange, NJ, Livingston, Montclair, Verona and Bloomfield and the surrounding communities.