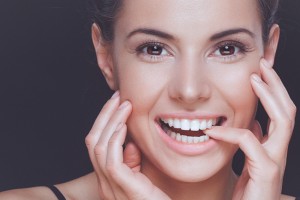 Welcome to D&G Dental's new website, where you can learn all you need to know about our state of the art dental services and our two convenient locations. We're proud to serve the communities of West Orange and Caldwell and beyond. We welcome patients of all ages to our practice with a focus on family friendly dentistry. With two NJ locations and evening and weekend hours, we're dedicated to offering our patients a dental experience that goes above and beyond what they expect. Here's a little more information about some of our advanced services that you'll find on our new website.
Dental Implants
At D&G Dental, our doctors are able to personally guide you through every phase of your dental implant treatment. Many offices will refer you for the surgical portion of your implant but Dr. Medhat Dawoud, Dr. Paula Gencarelli, and Dr. Shahin Ghobadi all have extensive training in implant dentistry, so you can complete your entire treatment from start to finish at either of our convenient locations.
Dental implants are considered the best option for replacing a missing tooth because they replace both the root and the tooth. This protects the integrity of your jawbone as well as your other teeth. Implants are natural looking, durable and they function just as your natural tooth.
TMJ Therapy
Temporomandibular joint disorder, or TMJ is a painful disorder that affects the hinge of your jaw. Signs of TMJ include popping, clicking, headaches, neck pain and sometimes your jaw locking open or closed. One of the causes of TMJ can be clenching and grinding your teeth at night, which can also cause excessive wear and damage to your teeth.
You no longer have to suffer from the symptoms of TMJ because the team at D&G Dental is well equipped to help you manage it. Our doctors can evaluate your mouth and create a custom made oral appliance that will help alleviate your pain.
Sedation Dentistry
We understand that many patients feel anxious about their dental appointments. We make every effort to make each visit pleasant and comfortable for our patients, however for some it takes a little more help to feel at ease. For this reason, we offer a few different options for sedation dentistry. Whether you just need to take the edge off, or you prefer to be completely asleep during your procedures, we've got you covered at D&G Dental. Contact our office to learn more about sedation dentistry, our talented team is happy to answer your questions.
These are just a few of the services that we offer at D&G Dental. Visit our new website to learn more about our extensive menu of dental services. We're prepared to meet all of you and your family's dental needs. Contact our office to schedule your appointment.