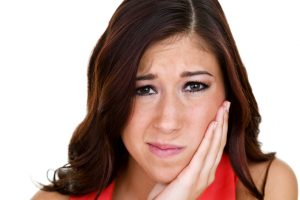 Dental crowns and fillings are commonly placed to restore a tooth's health and function while protecting the tooth from additional damage. In some cases, temporary crowns and fillings are used while waiting for a permanent restoration to be completed. Crowns and fillings are very effective and durable; however, it's not uncommon for a crown or filling to become loose or even fall out. If you're had a crown or filling fall out, don't panic! When this situation occurs, it rarely constitutes as a dental emergency, but you will need to call your dentist right away. In the meantime, there are many things you can do at home. As your dentist for fillings and dental crowns in Montclair NJ, we have everything you need to know in the event you lose a restoration.

Why Do Restorations Fall Out?
While dental crowns and fillings are designed for long-term solutions for damaged and decayed teeth, restorations may become loose or fall out for various reasons. Often, a restoration will become loose due to decay that has developed under or around the restoration. Of course, trauma to the tooth may also cause a restoration to come out.
Lost Dental Crown or Filling
If you've had a restoration come loose or fall out, it's not uncommon to experience some pain because the inner tooth tissue becomes exposed. As a result, your tooth is likely to become extra sensitive to pressure, air, and even hot or cold temperatures. With the inner tooth exposed, you're going to want to avoid eating anything that is hard or overly hot or cold until after the restoration has been restored.
As soon as your restoration comes out, you need to call your dentist right away. While it's not an emergency in most cases, you will require treatment. While you're waiting for your appointment, you can apply clove oil to help control the tooth pain.
If you've had a crown come out, you may be able to slip the crown back over the tooth. However, before doing so, you need to clean the inside of the crown well to reduce the risk for infection. Do not use any household glues or forms of cement to try to hold the crown in place.
Replacing Dental Crowns in Montclair NJ
We not only provide fillings and dental crowns in Montclair, West Orange, and Verona NJ, but we also replace them as well. We will schedule an appointment right away to help repair the restoration. We will ensure the tooth is still structurally intact without any additional damage. We will clean the area to properly replace the crown or filling. If your tooth has new decay or damage to it, we will repair the damage prior to replacing the restoration.
At D & G Dental, we are committed to helping you maintain a healthy and beautiful smile. If you're in need of new or repaired fillings or dental crowns in West Orange NJ and surrounding areas, please call our office at (973) 731-2200 to schedule an appointment.