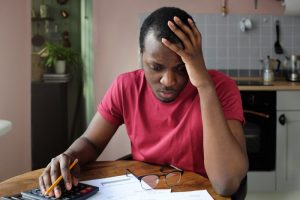 When it comes to dental work, the price tag can be overwhelming. Depending on the type of procedure or treatment you receive, insurance may or may not cover it, causing many people putting off what is necessary to keep their oral health in check. You can expect most insurance companies to pay for most, if not all, preventive care, but what about orthodontics? What about Invisalign in West Orange, specifically? Find out if you can expect to receive some help from the insurance company and why, no matter if you have coverage or not, this type of treatment is worth the investment.
Is Invisalign Covered by Insurance?
Depending on the type of dental insurance coverage you have, your Invisalign may or may not be covered. Fortunately, many companies are realizing the necessity of an alternative to metal braces and are now beginning to offer coverage for Invisalign. Of course, with that added benefit comes stipulations in the form of annual maximums. If you discover that your treatment will go beyond the allotted amount provided by your insurance company, talk to your dental team to find out how you can spread out your treatment to ensure you get the most out of your coverage.
What Can I Expect?
The cost of Invisalign is based on a variety of factors, so if your best friend took a major financial hit with their treatment, it doesn't mean you will, too. As a patient, you and your dentist will sit down to discuss the process in its entirety, as well as what costs you can expect to incur with the different factors that must be considered, including:
How many aligners you will need to have for treatment
The severity of your individual case
If emergency intervention is needed at any point
Should you need replacement aligners along the way
The possibility of advanced bite alignment treatments
The retainer you'll need to wear after finishing Invisalign
What Are Some Alternative Payment Options?
If you don't have dental insurance or your policy won't cover orthodontics, specifically, Invisalign, not all hope is lost. Your cosmetic dentist in West Orange might offer financing options with companies like CareCredit. This third-party financier makes it possible to apply for low and no interest financing plans. If you qualify, you can pay out your Invisalign treatment over the course of several months, lessening the impact on your wallet and keeping you within your budget.
Why is Invisalign Worth the Investment?
If you're finding yourself at the table trying to crunch the numbers to see where you can cut back in order to afford Invisalign, know that there are options available to lessen the financial responsibility. When it comes to your oral health, it should never have to come to an "either-or" situation. Straighter teeth mean a healthier smile, free from decay, damage, and infection – all of which can hurt more than just your mouth, but your body, too.
Invisalign is most certainly worth the investment, as it will give you a smile you need and deserve. In fact, it can save you more money in the long run by correcting problems that left untreated, could result in the need for future dental work and greater expense.
If you're concerned about being able to pay for your treatment, talk to your dentist about financing options. Call your dental insurance company and discuss your coverage, or, better yet, have a member of your dental team call on your behalf. They're happy to assist and will work to ensure you get the most out of your coverage.
About the Practice
At D&G Dental, our team of highly skilled and trained dental professionals are committed to providing and exceeding the expectations of all patients who come through our doors. Offering a comprehensive list of dental services, we believe in the importance of modern, advanced, comfortable, and compassionate care. For patients who need help to straighten their teeth or realign their bite, we can offer a clear alternative with Invisalign. Forget the metal braces and choose a more flexible, faster treatment. To learn more, contact us via our website or by calling (973) 731-2200.