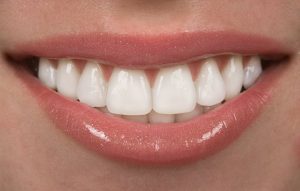 Are you looking to get straightened teeth without all the wire and brackets that comes with traditional braces? A modern orthodontic treatment called Invisalign offers a laundry list of benefits that other alternatives don't. You've been wanting to improve the look of your smile for ages, but wonder if you can get Invisalign only on the top arch of your teeth. Read on to learn about what Invisalign is and it's limitations and benefits.  
What Is Invisalign?
Invisalign treatment has helped hundreds of thousands of patients achieve straightened smiles since the late 1990s. They're a series of custom-made aligners crafted from an FDA-approved flexible and durable plastic that gently and strategically shift your teeth into their ideal positions.
Sometimes, people feel they missed out on the chance to get straighter teeth with braces when they were in middle or high school. With Invisalign, patients of all ages can maintain their professional image with these virtually invisible trays while working towards an improved smile.
Your dentist will create impressions of your teeth and have custom-made aligners formed to comfortably reposition your teeth. Every couple of weeks, they'll give you a new set of trays until your treatment is complete.
Can You Get Invisalign On Just Your Top Teeth?
Many patients wonder whether they can get an Invisalign tray for just their top teeth because their bottom ones are straight, or not visibly misaligned. Professionals don't recommend getting aligners for just a single arch because it can affect your bite and may leave your smile in worse condition than it was originally in.
Single arch aligners are prescribed in very rare cases though, so it's best to consult with your dentist first. If you have a bite problem to begin with, and only straighten one arch, it could throw it off even more, although your teeth will appear straighter. For the best results, get Invisalign in West Orange for both arches.
What Are The Benefits Of Invisalign?
There's a reason that patients and dentists alike recommend Invisalign clear braces. This treatment offers a variety of different benefits and allows patients to get the smile of their dreams without drastically impacting their day-to-day life. Some popular benefits of Invisalign treatment include:
Practically invisible appearance.
Comfortable custom-fitted trays made from smooth plastic.
Easier to clean due to the fact they're removable.
Shorter treatment time than braces.
No need to change your diet.
Easier to maintain your oral health.
Enjoy the smile you've been dreaming of since middle school after undergoing Invisalign treatment. Getting all of your teeth straightened instead of just your top arch is the best option for your oral health, and can ensure your grin is happy and healthy for years to come. The first step on your journey to an improved smile and oral health is to schedule a consultation with your dentist!
About the Author
Dr. Med Dawoud has been giving patients healthy teeth and gums for over a decade. As a certified Invisalign Provider, he is passionate about improving his patients' self-esteem by giving them their dream smiles. He regularly attends continuing education classes so he can keep up with the latest technological advancements in his field. For questions or to schedule a consultation for Invisalign, visit D & G Dental's website or contact 973-731-2200.