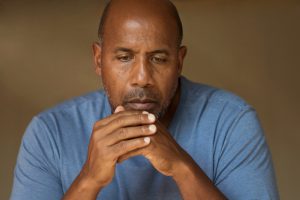 Wouldn't it feel great to go out to a restaurant with your friends and family again? You typically turn down or make other excuses to avoid these types of invitations because eating in front of others is embarrassing with your missing tooth. You should know that dental implants may be a good solution for you, and here's how you can find the best implant dentistry in West Orange.
How Does an Implant Work?
Having an understanding of how an implant works will help you find the best provider for your needs. Dental implants are the gold standard in tooth replacement because they restore both your root and your tooth. A titanium post is surgically placed into your bone, and it will naturally integrate with it because it's biocompatible. This creates a stable foundation for your new porcelain crown, which is designed to restore your tooth.
The Implant Process
Completing a dental implant in West Orange takes around 3-4 months in order to give the implant the proper amount of healing time. Typically an oral surgeon places the implant, and then you return to your dentist to complete your restoration after the appropriate healing time has passed. Your dental provider will also need to see you regularly for dental checkups in order to monitor the health of your dental implant. Because your implant closely mimics your natural tooth, you'll enjoy all the function you had before such as chewing, talking, and smiling.
Which Provider Should I Choose?
D & G Dental Of West Orange is proud to offer comprehensive implant dentistry to our patients, which means that while many dental providers will refer you to a specialist for surgery, we can take care of your implant treatment from start to finish at our office.
Dr. Ghobadi is our in-house oral surgeon specializing in oral and maxillofacial surgery, implants, grafting and sedation dentistry, who will perform your implant placement surgery. Dr. Ghobadi can also help patients who lack enough healthy bone structure to support an implant to rebuild their jawbone with bone grafting.
Your new tooth will be designed and placed by either Dr. Dawoud or Dr. Gencarelli, who have over 15 years of experience in restoring their patient's smiles. Our patients love the fact that they are surrounded by the team they know and trust during their entire implant procedure.
Contact D & G Dental Of West Orange
We would love to discuss your options for restoring your smile with you! Give D & G Dental Of West Orange a call today to schedule your consultation.