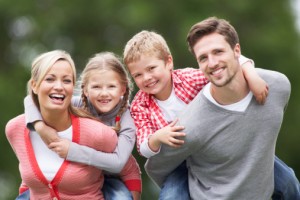 The first and foremost job of a dentist is prevention. If your dentist can prevent dental problems from occurring in the first place, then you are on your way to a smile that is healthy and beautiful for the long run. As general dentists, D & G Dental of West Orange, in West Orange, NJ, offers a long list of services to help you and your family avoid oral health concerns. People in Montclair, NJ, rely on D & G Dental for general dentistry for all of their family's dental needs.
At the top of the list of services at D & G Dental is regular checkups. Our dentists would like to see you and your family members at least two times each year. With this degree of regularity, we can keep tabs on your dental health and notice any marked changes that might warrant further attention. At these checkups, we'll:
Clean your teeth and remove any plaque buildup;
Assess the health of your gums to find warning signs of periodontal disease;
Take digital x-rays when necessary to uncover any hidden spots of decay; and
Conduct an oral cancer screening.
Of course, if we find any developing problems such as tooth decay or gingivitis—the early stage of periodontal disease—then because you've regularly scheduled checkups, we can treat any condition early before it gets out of hand.
Other General Dentistry Services for Montclair
D & G Dental wants everyone in your family to enjoy optimal oral health, so we provide special treatment for the youngest citizens in Montclair and beyond. Our children's dentistry is geared toward providing developing smiles with the added attention they need, including fluoride treatments and dental sealants.
For the athlete in your family, we can design a custom mouthguard to protect their teeth, tongue and gums while they compete. And if there's someone who snores nightly—a possible sign of a chronic health condition called sleep apnea—then talk to one of our dentists about a custom nightguard.
Schedule an Appointment Today
If it's time for you and your family to see the dentist, then call D & G Dental in West Orange, NJ. Our general dentistry practice also serves patients from Montclair as well as Livingston, Verona, Bloomfield and beyond.