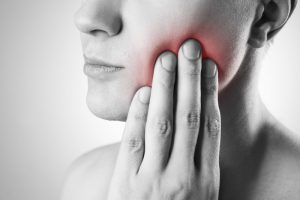 Have you ever experienced pain in your jaw, cheeks, any other area of the mouth that you just couldn't explain? When you feel this, you're experiencing orofacial pain. While orofacial pain is a common symptom many people have in their lives, there are also many conditions that can cause it. This is most often due to a dental issue.
According to your dentist in West Orange, 95% of cases of orofacial pain result from dental causes. Furthermore, researchers are now discovering the causes of orofacial pain and how it could play a big role in treating other dental conditions.
A Few Causes of Orofacial Pain
Conditions that causes orofacial pain are often treatable and can be revealed through a dental examination from your local dentist. The American Dental Association recommends patients experiencing orofacial pain visit their dentist to determine the cause and proper treatment for this pain.
Depending on the severity of the pain, the cause could be from stress or tension in the mouth, a toothache, gum disease, or pain related to the temporomandibular joint. However, it could also be a result of a worse condition such as a dental abscess or pulpitis. These conditions are very serious and need to be addressed by your dentist immediately.
The Groundbreaking Research on Orofacial Pain
Luckily, there has been new research conducted to address the cause of orofacial pain in recent years. Scientists at the Oregon Health and Science University School of Dentistry have found a protein that causes pain to be signaled to the brain in large abundances. They found the underlying molecular mechanism that causes an increase in production of this protein.
Nerve cells carry pain information to the brain every time tissues become inflamed. During this transfer, the brain boosts production of this protein known as BDNF, which causes pain signaling. Their study shows that this increase is mediated by a cytokine tumor necrosis factor, a pro-inflammatory that's elevated in inflamed tooth pulp.
What This Means for Dentists
By discovering this, dentists can develop new treatments to help patients with chronic pain and inflammatory craniofacial pain, which the National Institutes of Health estimates affects 1 out of 10 Americans. It means that more effective treatments for conditions such as TMJ disorder, trigeminal neuralgia pain, and toothache will become available to patients.
With this new information, your dentist is better equipped to treat your orofacial pain. Don't hesitate to schedule an appointment with them today to solve your jaw pain in West Orange!
About the Author
Dr. Medhat Dawoud, earned his undergraduate education from Rutgers and his DMD degree from The University of Medicine and Dentistry of New Jersey. He performs mouth reconstructions, cosmetic dentistry, dental implants, gum recession correction, and many other treatments at his practice to improve patients' oral health and smile. To learn more about his practice, you can contact him at (973) 731-2200 or visit his website.