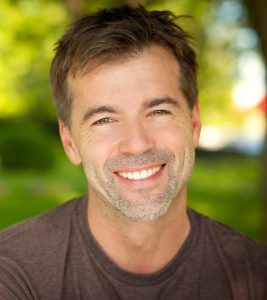 Living with a missing tooth presents daily challenges that most of us take for granted. For example, how about walking into a restaurant and not worrying about what you can order? Or smiling freely with confidence again? A missing tooth impacts your confidence, but you may not realize that it's also affecting your oral health. The good news is that there are solutions for you and your D&G Dental team can help! Here's why dental implants make the best choice for tooth replacement.
Missing Teeth Affect Oral Health
When you lose a tooth, you also lose a root. Without a root to support, your bone begins to deteriorate. Without a tooth, your healthy, remaining teeth will begin to shift into the open space, putting them at risk for wear, fractures, and periodontal disease. It's important to think about replacing your tooth in order to protect the integrity of your oral health.
What is a Dental Implant?
A dental implant is your best option for replacing a missing tooth because it replaces both your root and your tooth. A titanium post is surgically placed into the bone and given time to heal and integrate. This creates a stable foundation for your new tooth, which is a custom designed porcelain crown. After the appropriate healing time, your new tooth attaches to your new root with an abutment.
What are the Benefits of Dental Implants?
A dental implant closely mimics your natural tooth, which means that you'll enjoy all the function you had such as biting, chewing, brushing, flossing, and most of all smiling. They're a very reliable treatment, boasting a 95% success rate, and they offer great longevity as with the right home care routine and regular dental checkups they can potentially last for decades. This also makes them one of the most cost effective options you can choose for your oral health in the long run.
Am I a Candidate for Dental Implants?
Our team of doctors can determine if implants are right for you with a thorough examination and x-rays. Implants do require a couple factors to be in place in order to be successful, and those are:
There is enough healthy bone structure to support the implant
The patient is in good overall health
Implants generally work well for most patients, however if they're not in your future, our doctors are happy to discuss other replacement options with you.
D&G Dental is proud to offer comprehensive implant care to patients in Caldwell, NJ. While other practices may have to refer you to a specialist for implant placement, we can handle the surgical portion of your treatment, as well as providing you with a high quality restoration. Don't let a missing tooth hold you back from living the life you deserve any longer! Contact our office today to learn more about how we can help you reclaim your smile and your life.