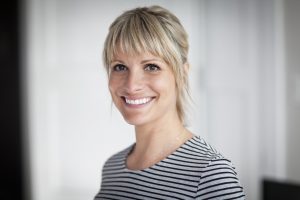 Everyone knows that being a mother means that you put everyone else before yourself. Many mothers love that responsibility and wouldn't trade anything for it, but it's always important to take the time to treat yourself every once in a while. Visiting D & G Dental of West Orange for a dental cleaning in Caldwell could be just what you and your smile need! If it's almost 6 months or past 6 months since your last routine dental checkup and professional cleaning, here's a few reasons why you should consider coming by!
1.         Your dentist in Caldwell removes harmful bacteria and debris!
Your mouth is full of intricate crevices that can be difficult to reach with even the best toothbrush. Patients with excellent dental hygiene habits can do a great job at removing that harmful, sticky film that covers our teeth otherwise known as plaque. But, what happens when that bad bacteria starts to harden in the places that are hard to reach? Missing dental appointments with our dentists are really missing an opportunity to remove potential dental diseases from your mouth. You could be leaving your teeth and gums vulnerable to gum disease, tooth decay, cavities, and tooth loss among other dental problems.
2.         We can detect dental problems early on before having to google, "dentist near me" in a panic!
The dentists of D & G Dental can examine your head, neck, oral tissues, teeth, and gums when you visit our office. We're able to detect early signs of tooth decay, gum disease, teeth grinding, TMJ dysfunction, and oral cancer. If any abnormalities are spotted, both your dentist and you can work together to develop the best treatment plan to get your oral health back on track. What's a better gift than the surety of great oral and overall health?
3.         We consider your overall health, not just your dental health!
A healthy body reflects a healthy mouth and vice versa. There are many cases where dentists are preforming their normal thorough dental examinations and notice health issues that point to severe issues. There are countless stories of dentists discovering patients either have or are at risk for diabetes, heart disease, and strokes just based on the condition of their gums. Maintaining healthy teeth and gums can help keep your whole body in good shape! Our dental experts are truly here to help you do just that.
When was your last routine dental appointment?
Visiting your dentist saves you time, money, and ultimately your natural teeth. If you're tired of taking yourself to get your nails done as a retreat, considering visiting D & G Dental instead. What's a better gift to yourself than a peaceful state of mind, great amenities in our office, and a brighter, healthier smile when you leave our practice?