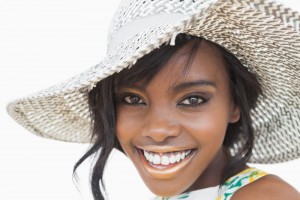 Many people take the way they look seriously, always wanting to make sure that they look the best they can. Whether it is their hair, nails, or body, many people put in a lot of effort in achieving the way they would like to look, not only to make themselves feel better, but to make a good impression on other people. In regards to your smile, there are many ways that someone can be less than confident with their teeth. Chips, cracks, or stains here and there can diminish the overall appearance of your smile, and some may not know how to get their smiles back to looking beautiful and healthy. Dr. Medhat Dawoud is able to bring your smile back to perfection by covering up minor blemishes by using cosmetic bonding.
Cosmetic bonding is a wonderful way to easily remedy minor smile blemishes, and it gets the job done easily. Also, with cosmetic bonding, we want to keep as much of your original tooth structure in tact as possible, leaving you with a more organic, beautiful smile. Especially now that summer is here, you want your smile to shine as bright as the summer sun and have it be flawless!
Cosmetic bonding works by mixing composite resin, having it exactly match your smile. If you have a space between your teeth, cosmetic bonding is able to rectify it with ease, and is able to deliver the smile you have always wanted. Also, if you have a chip in your smile, cosmetic bonding is able to help that, too! This noninvasive, simple cosmetic procedure is able to deliver amazing results with ease and give you a bright, perfect smile!
If you are ready to make an appointment with Dr. Medhat Dawoud or Dr. Ghobadi, contact our West Orange, NJ dental office to make an appointment. We are happy to take care of whatever general, cosmetic, and restorative dental need you may have. We are proud to serve patients in West Orange, Verona, Livingston, Bloomfield, Montclair, and the surrounding New Jersey communities.