West Orange Sedation Dentist
Sedation Makes Dental Care Stress Free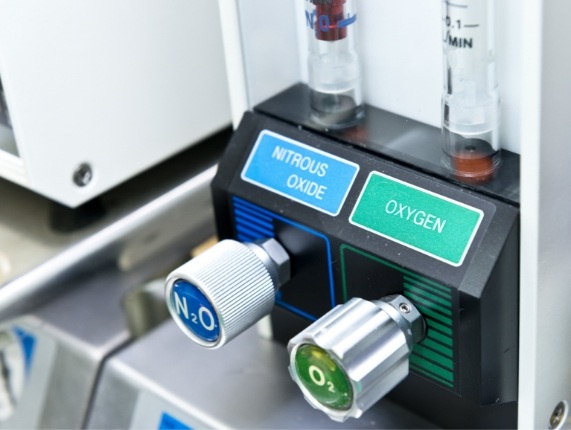 We offer sedation for patients who need surgical dental procedures ONLY. Sedation is administered only by our qualified doctors.
Why Choose D&G Dental for Sedation Dentistry?
Designed to calm nervous thoughts & prevent physical pain
Administered by trained experts
Kind, friendly, & compassionate team
Nitrous Oxide
Nitrous oxide is one sedation dentistry service we offer. It has been used for over 150 years to help dental patients feel more relaxed. You simply inhale the gas and let the effects take hold, which includes a feeling of warmth and euphoria along with complete relaxation.
IV Sedation
IV sedation is the most effective option available at our practice locations, personally administered by our oral surgeon Dr. Ghobadi. Instead of taking oral medication, this sedation is delivered intravenously, which allows us to make adjustments easily and quickly if needed. Many patients remember very little about their appointment once it's over, and some may become so relaxed that they fall asleep. We typically recommend IV sedation for patients undergoing wisdom teeth extraction or other surgical procedures. Patients need a trusted friend or family member to take them home after the procedure, as well as keep an eye on them for the rest of the day.
If you're looking for stress-free dental care in West Orange, Caldwell, Verona, Roseland, Cedar Grove, or surrounding northern New Jersey communities, contact D&G Dental for an appointment. With sedation dentistry, we make it easy to explore oral health!